QTH.com SiteBuilder
QTH.com SiteBuilder

Easily build your own website with QTH.COM's FREE SiteBuilder system!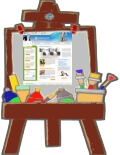 The QTH.com FREE SiteBuilder system is your complete web presence solution. With hundreds of professional templates and color combinations to choose from, SiteBuilder enables anyone with a web browser to build a complete web site in just a few minutes! SiteBuilder works on Windows, Linux and Macintosh, with support for Mozilla Firefox, Google Chrome, Internet Explorer and Apple Safari web browsers. No software download needed!
How SiteBuilder Works:
Easily customizable site templates cut your work in half yet provide plenty of options to make your web site stand out. Best of all you can manage every aspect of your website from a simple interface. You'll get everything you need to build a personal, club or business web site. And it's FREE, as part of ANY of our web hosting plans!
QTH.com's SiteBuilder video tutorials and extensive online help pages guide you through the process of website creation from the beginning. From selecting themes, to editing pages, there is help included at each step. The SiteBuilder preview module sits on top of your site, allowing you to instantly see changes as they are made.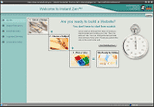 Without any knowledge of HTML, you can create a website with multiple levels of navigation and an unlimited number of page layouts.
The QTH.com SiteBuilder has been designed from the ground up to give you maximum flexibility and customization options. You can easily integrate your own logos, text and graphics by modifying your pages online.
SiteBuilder allows you to modify the look and feel of just about every aspect of your site. Site modifications are dynamically and instantly generated to reflect your input. You can have full control over your site layout, CSS, colors, menu buttons, fonts and much more.
Sample web sites:
Here are some sample web sites that have been built using our SiteBuilder. These links will open in a new window, so you can easily come back to this page and read more later.
If you would like your SiteBuilder site listed here, contact us.